In 2014, I moved to the Netherlands to join NGTI as a product designer. I was a stranger in a foreign land, not knowing a soul or much about the country.
NGTI was fantastic; we had a diverse team from all corners of the globe—Switzerland, Sweden, Ukraine, Argentina, Brazil, Romania, Belgium, China, Egypt, and Jordan. Everyone was professional, collaborative, and driven by common goals.
But, even though we all got along at work, our office was missing that friendly atmosphere. People kept to themselves, hardly any small talk, and lunchtimes were kinda lonely. Most of us either ate alone or hung out with our fellow countrymen. Oh, and can we talk about the dull 🥪 cheese sandwiches? I fell into that routine too eventually 🙃.
This isolation seemed weird to me. I wasn't used to eating lunch all by myself or teams not mixing it up outside of work. So, I took it upon myself to shake things up a bit and improve our company culture.
I kicked things off by asking folks from different teams to have lunch with me. It got some curious looks at first, but soon they saw it as a cool way to hang out with other coworkers. It was a good start, but I was hungry for something bigger that could get the whole team onboard.
🔥 Here comes my genius idea— "Hungry Friday"! It's simple: every first Friday of the month, everyone brings their favorite home-cooked dish to share during lunch. With our mix of cultures in the office, it meant a table full of new and tasty treats.
To get things rolling, I left little invites on everyone's desks and shot out an email to the whole company. When Hungry Friday finally rolled around, almost everyone in the company joined in on the fun. Even those who forgot their homemade food grabbed something from a nearby joint just to be part of the action.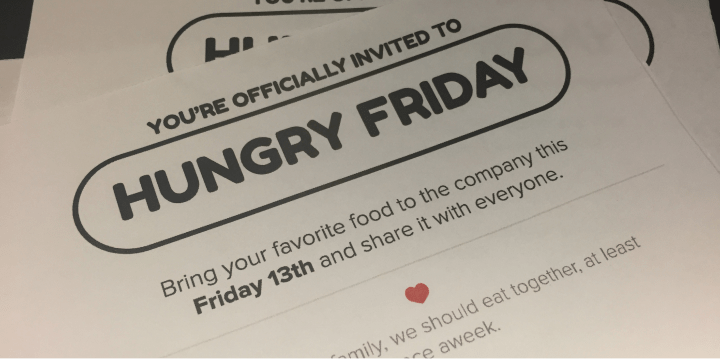 It was a blast! Friendships bloomed over food, and people who barely chatted before were suddenly deep in conversation. The good vibes stuck around, and the team kept the Hungry Fridays tradition alive long after I said my goodbyes to the company.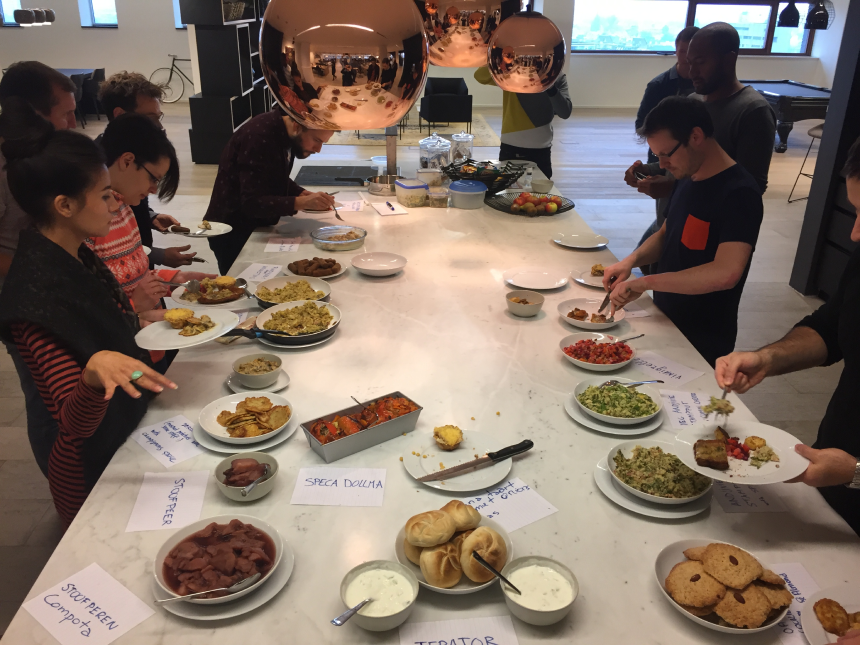 💡 Here's the takeaway: when we start new adventures or find ourselves in unfamiliar places, we're all strangers at first. But guess what? We can totally mold the vibe of our workplace into something awesome. Grab those chances to shake things up—it'll make a real difference for everyone on your team.
And hey, in the grand scheme of things, companies with happy, vibing teams are the ones that hit the jackpot in business. Because let's face it, a team that's thriving means the whole business is on fire in the best way possible.
---
Let's connect on LinkedIn & Twitter — Excited to hear your thoughts!
Spread the love ♥️ – If you liked the article, please share it on Twitter, LinkedIn, and other social networks. Your support means the world to me!